In 2009, Dance wEST03 awarded it's first part scholarship since the schools inception.
Students who have demonstrated an outstanding commitment and dedication to dance through a high attendance rate to class as well as participating in a range of other dance school activities including exams, eisteddfod, Hype Night, community performance and workshops.
This award is not only about participation but also about character and how they relate to their classmates and represent our dance school. It was announced at the end of the 2018 Annual Dance Concert in Roma that Ella McLean best demonstrated these qualities. It is difficult to choose just one individual from so many worthy candidates so we congratulate Ada on achieving this honour!
2009 Scholarship Winner – Claudia Sabine
2010 Scholarship Winners – Morgana McDermott, Bella Tilbury.
2010 Dance Captain – Morgana McDermott
2011 Scholarship Winner – Ali Hall
2011 Dance Captain – Bella Tilbury
2012 Scholarship Winner – Jess Coupe
2012 Dance Captain – Jess Coupe
2013 Scholarship Winner – Tayla Shelton
2013 Dance Captain – Claudia Sabine
2014 Scholarship Winner – Demmi Yates
2014 Dance Captain – Ali Hall
2015 Scholarship Winner – Kate Martyn
2015 Dance Captain – Sophie Tilbury
2016 Scholarship Winner – Riley Bryen
2016 Dance Captain – Kate Martyn
2017 Scholarship Winner – Shauna Fisher
2017 Dance Captain – Lilly Haddock
2018 Scholarship Winner – Ada Jones
2018 Dance Captain – Shauna Fisher
2019 Scholarship Winner – Ella McLean
2019 Dance Captain – Riley Bryen
2020 Scholarship Winner – Isla Core
2020 Dance Captain – Bronwyn Wright
2021 Scholarship Winner – Charlee Shepherd
2021 Dance Captain – Demmi Yates
2022 Scholarship Winner – Sophie Partridge
2022 Dance Captain – Baylee Melcer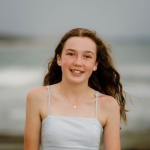 2022 Dance wEST03 Dance Captain – Baylee Melcer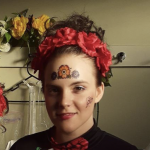 2022 Scholarship Winner – Sophie Partridge